Razer's past 5 years have been quite succesful. Clearly becoming a leading gamer's brand that pushes the envelope. The hugely succesful Diamondback, using a temporarily Razer-exclusive sensor, showed Razer was back in business after their crappy first optical mouse, the Viper.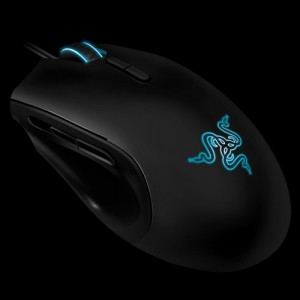 Following the Diamondback was an OK laser mouse, the Copperhead, and the awesome Deathadder, Razer's first right-handed mouse. It was a great upgrade for gamers looking for the next best thing. The very good Avago 3688 sensor, with 1800DPI and very high maximum speed, guaranteed excellent tracking and is still one of the best sensors available. The familiar ergonomic shape pleased many coming from Logitech's aging MX5xx line and Microsoft Intellimouse series.
The Deathadder was released over 2 years ago and is still very popular. Recently a newer 3500DPI version was released, which I'll be reviewing soon as well. (Early verdict: Not as good as the old one.)
Imperator
This review, however, is about the Razer Imperator.